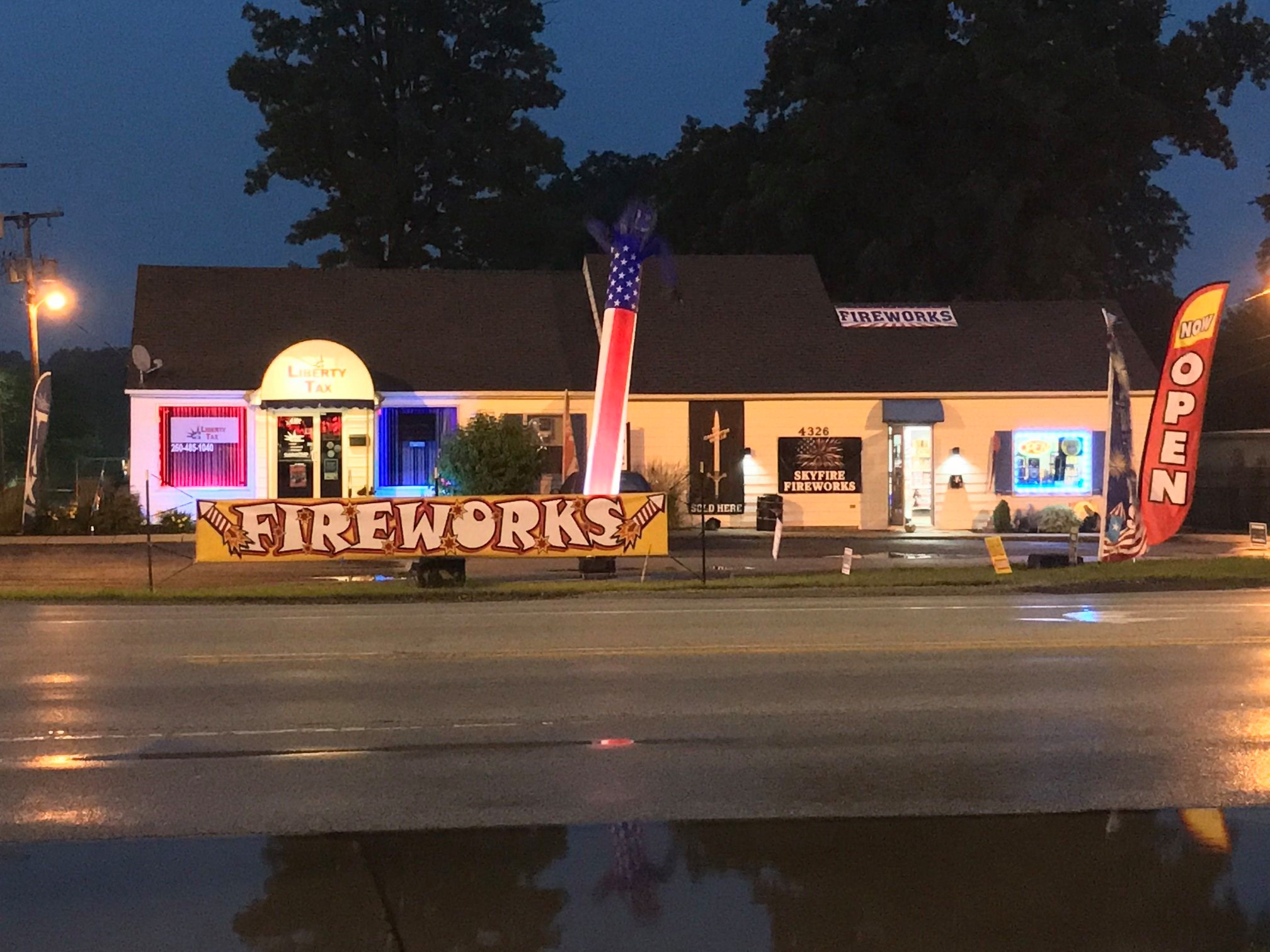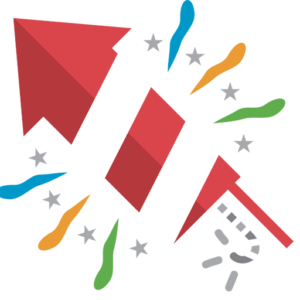 Funner Fireworks
Maplecrest & Stellhorn Rd. Fort Wayne, IN
(260) 255-6110
Multi-shot Cakes

We have a large selection of cakes from 200-500 grams.

Artillery & Morter Shells

Excaliber, Growler, Kong, Fantastical

Kids & Novelty

Rockets

Roman Candles
When May I Light My Fireworks
Inside Fort Wayne City Limits
Fireworks may be used only on the user's property, on the property of someone who has consented to the use of fireworks, or at a special discharge location. (Note: A special discharge location is a place designated by the State Fire Marshal for the discharge of consumer fireworks).
Fireworks can be purchased only by adults 18 years of age or older. Children under 18 may only use fireworks when an adult is present.
Fireworks may be used only between 5:00 p.m. two hours after dusk (approximately 11:00 p.m.) from June 29-July 3 and again from July 5-9. On the day before Memorial Day, Memorial Day,
July 4th, the day before Labor Day and Labor Day, the hours are extended from 10 a.m. until midnight.
For New Year's Eve, fireworks may be used from 10:00 a.m. Dec. 31 until 1:00 a.m., Jan. 1.
Outside Fort Wayne City Limits
Throughout the year it is legal to set off fireworks from 9 a.m. to 11 p.m., but this may be limited further by local ordinances. Citizens should check with local officials.
On state holidays it is legal to set off fireworks from 9 a.m. to midnight, but this may be limited further by local ordinances.
The times on the following dates are protected in Indiana for consumer use of fireworks and may not be prohibited by local ordinance:

June 29 to July 3: from 5 p.m. until two hours after sunset;
July 4: from 10 a.m. to midnight;
July 5 to July 9: from 5 p.m. until two hours after sunset; and
December 31: from 10 a.m. to 1 a.m.

Fireworks can only be purchased by persons 18 years of age or older.
Fireworks use is limited to personal property, the property of someone who has approved